Save Smart with Pennsylvania Veterans Auto Insurance
Free Auto Insurance Comparison
Secured with SHA-256 Encryption
UPDATED: Nov 23, 2020
It's all about veterans. We want to help you make the right coverage choices.
Advertiser Disclosure: We strive to help veterans make confident auto insurance decisions. Comparison shopping should be easy. We are not affiliated with one auto insurance company and cannot guarantee quotes from any single company. Our partnerships don't influence our content. Our opinions are our own. To compare quotes from many different companies please enter your ZIP code on this page to use the free quote tool. The more quotes you compare, the more chances to save.
Editorial Guidelines: We are a free online resource for veterans interested in learning more about auto insurance. Our goal is to be an objective, third-party resource for everything auto insurance-related. We update our site regularly, and all content is reviewed by auto insurance experts.
Those who have served their country or are still actively doing so should be able to expect some benefits and compensation for it. Those who qualify for Pennsylvania veterans auto insurance should be able to take advantage of discounts to help save on their monthly premiums. Here you should be able to learn about finding discounted rates, what the state of Pennsylvania has to offer its residents who are veterans and what it all means for you.
What Pennsylvania Has to Offer Veterans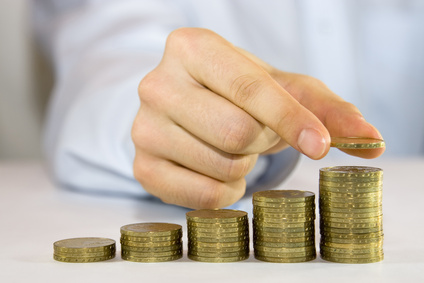 Almost every state offers its residents who are veterans some type of discounts or advantages. While these benefits extend well beyond the area of what can be linked to the Department of Motor Vehicles or DMV, this is also included. If you have recently relocated to the state of Pennsylvania, retired from the military in the state of Pennsylvania or have never looked into the possible benefits you could have by residing in this state, this should shed some light on the topic.
Disabled veterans who reside and operate a motor vehicle in the state of Pennsylvania may have a Disabled Veteran Registration Plate. There is also an alternate Severely Disabled Veteran Registration Plate. To apply for either, or to determine if you qualify, you can check with the DMV or become certified by a Veterans Administration regional office administrator in either Philadelphia or Pittsburgh.
You may also be eligible for one of many Pennsylvania state issued military related license plates. These plates may be discounted or free of charge depending on your time served and whether or not you meet the eligibility requirements.
By getting Pennsylvania veterans auto insurance quotes from different policy providers you can take advantage of some great savings on your premiums. This is not a state supported program through the Department of Motor Vehicles or the government, but you will find many insurance companies choose to honor vets through discounted prices.
Options for Plates for Pennsylvania Veterans

While deciding on your Pennsylvania veterans auto insurance policy you can also find the right plate for your vehicle to proudly let others know about your bravery and service in the military for your country. Some of the military license plates available from the state of Pennsylvania DMV include:
Veteran Plate
The Congressional Medal of Honor License Plate
Purple Heart Tag
Pearl Harbor Survivor
Ex- POW or Prisoner of War Plate
World War II Veteran Tag
Korean War Plate
Vietnam War Vet License Plate
Persian Gulf War Veteran
Operation Iraqi Freedom Plate
United States Coast Guard, Air Force, Marine Corps, Army or Navy Veteran License Plates
Gold Star Family Tag
Motorcycle License Plate for Veterans
To find out if you qualify for any of these tags, requests should be made through the Pennsylvania Department of Military and Veteran Affairs at the Bureau of Veterans Affairs Office.
Saving Money with Your Car Insurance

Aside from getting Pennsylvania veterans auto insurance discounts, there are other ways you should consider cutting your premium costs, aside from cutting out important parts of your current auto insurance policy. Combining some of these techniques could help you save even more on the cost of your auto insurance policy.
Review Your Deductible – Pennsylvania veterans auto insurance quotes are based partially on the amount of deductible you want. The deductible is the amount of money you pay out of your pocket in the event of an accident before your insurance will pay the rest. If you have a low deductible such as $250, you will not have to come up with as much at the time of a collision. You will, however, see higher premium payments. A $500 deductible is usually a manageable amount that will also help keep your premium rates affordable.
Do Away with Monthly Premiums – Paying monthly premiums for your Pennsylvania veterans auto insurance may seem easier but can also end up costing more. If possible, make your payments less often such as quarterly or even annually and watch the impact it makes on your premiums. Even if you have to save a little harder to make it happen, the financial benefit should make it worthwhile.
Don't Break Up the Down Payment – When you begin your new Pennsylvania veterans auto insurance policy you may have to have a down payment. Many car insurance policy providers will allow you to break up the down payment and divide it up by adding it to the cost of your monthly premiums. While this may prove more convenient, it may end up costing you more in the long run. Find out if you can save money by paying the down payment in full and if so, try to come up with the full amount up front.
Skip the Sports Car – When it comes to saving on your car insurance, you have to take the vehicle you drive into consideration. A financed brand new red, convertible sports car could cause you to have monthly premiums as high as your actual car payment. Driving a more sensible car that is not financed and that has all the safety features you can dream of is going to save you money on insurance.
Prevent Theft – Theft is an expensive problem that can cause financial nightmares if you do not have the right coverage. If you do not have a policy that specifically covers theft, such as comprehensive insurance coverage, and your brand new car is stolen you will still be responsible for those car loan payments even if the car is never recovered. Make sure you have this type of coverage and that you try to prevent theft in the first place. Automobile theft deterrents such as a car alarm will help lower your auto insurance rates. Also if you are able to park your car at night in the safety of a garage in a low crime neighborhood you can also expect to see this reflect on your Pennsylvania veterans auto insurance rates.
Find out how to save on your Pennsylvania veterans auto insurance policy by getting quotes based on just your zip code, right now.